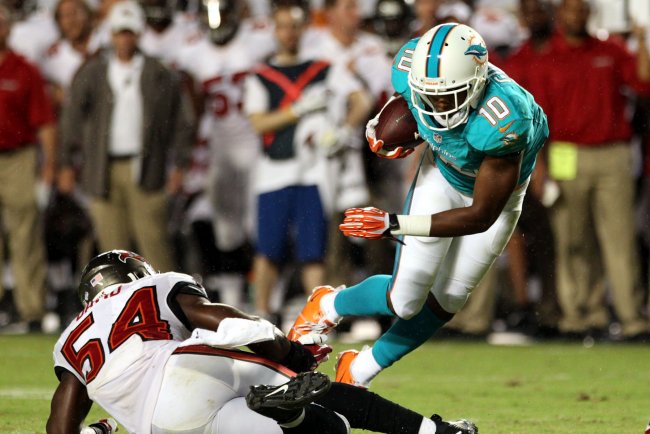 The Miami Dolphins wrap up the preseason tonight at home against the New Orleans Saints. While most starters won't play much, if at all, tonight's game will be the last opportunity for many players on the bubble to make an impression.
Make this open thread your one stop for discussion throughout the evening and during tonight's game. I'll be here and on our twitter page @DolphinsGab to talk Dolphins football.
I've taken the liberty of posting a few questions in the comments section to get the conversation going. Feel free to answer those, pose some questions of your own, vent about your frustrations or give Dolphins fans reasons to be optimistic.
See you in the comments!